How To Write A Press Release For A Book
Did you know that with a book press release, you can effectively get published by famous news agencies like Fox, NBC, ABC, etc..?
No, really…you can, and the truth is, it isn't as hard as you think.
As I'm going to show you in this article, just about anyone can get their name next to those big time news stations with little to no effort.
However, the real marketing magic comes when you know how to do the above well.  When you get that, a press release for your book can be a game changer for your sales and authority – not just a pride metric like many use it for.
I'll explain it all below and show you how.
In this article, you'll learn:
What is a book PR release – the good and the bad
How to write a book press release
Free book press release template
Services and methods to get your PR in front of big agencies
WARNING: What I'm about to show you can be a very effective marketing tactic.  But in the wrong hands or done without taste can easily be spammy and crummy.  So, please use this knowledge for good and apply some of my Kindlepreneur principles[1] as you step through this.
What Is a Book Press Release?
Back in the day when the news was only printed in newspapers, editors and writers had a certain amount of space they could fit a story.  However, with the internet, that is not true.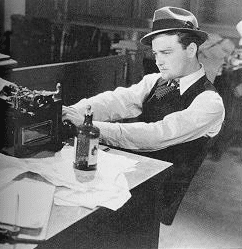 Writers and journalists are always looking for good story opportunities to post on their publication's website – no matter the size or amount.  In many cases, any legitimate story is better than no story.
So what does all this mean for you as an author?
Simply put, if you are able to package information about your book into a format which grabs a journalist's attention, make it so they don't have to put much work into your article to publish it, and it seems like it would be of interest to their audience, then Bingo! You've won the holy grail of free publicity.
And in some cases, as we'll discuss later, there are new agency sub-affiliates that will accept just about anything – so long as it's a properly formatted press release.