How To Write A Press Release For A Book
---
Annie Jennings[18]: This site has a wide range of media testimonials, although it is light on detail of exactly what you will get for your money, or even how much money you will be required to part with.  The unique angle to this service seems to be a focus on connecting authors with media opportunities, such as TV and radio appearances.
---

Palamedes PR[19]: This is a UK agency with a very nicely designed site, which is a pleasure to navigate.  One aspect of Palamedes PR that is cool is their "price match guarantee." They state that if you find a lower price for the same type of service elsewhere, they will match it.
---
PR By The Book[20]: PR By The Book is a PR service based in Austin and Nashville. They state they are able to help authors with various aspects of their promotional efforts – from conventional press releases to advanced branding strategies.
---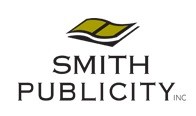 Smith Publicity[21]: Smith Publicity is another specialist book promotion service with a long track record and extensive list of testimonials.  In order to get a quote from Smith Publicity, you need to contact them with your goals and budget to work with.
---
If any of those are too expensive, you can always try Fiverr or Upwork..but do your due diligence.
ADVANCED: One added Bonus to Press Releases
Have you ever seen another author's profile picture on LinkedIn or Facebook like this?
Or come across another author's website that touts the following for their work?
Let me demystify this…99.9% of the time, the author did a mass quantity PR release, and believe me when I say they are pretty easy to do.
The truth is that many of the authors who do this didn't get featured on the ABC or Fox that we know.  Their book press release showed up on obscure sub-affiliates of these major websites, like NBC Milwaukee or something like that.  It's still NBC, right?  But not the one you immediately think of…sneaky sneaky.
Let's See It In Action

Want more videos like this? Then click HERE to subscribe[22] to my YouTube channel
Book Press Release Final Thoughts
You now know that a press release for your book can be a valuable way of gaining publicity at no extra cost.